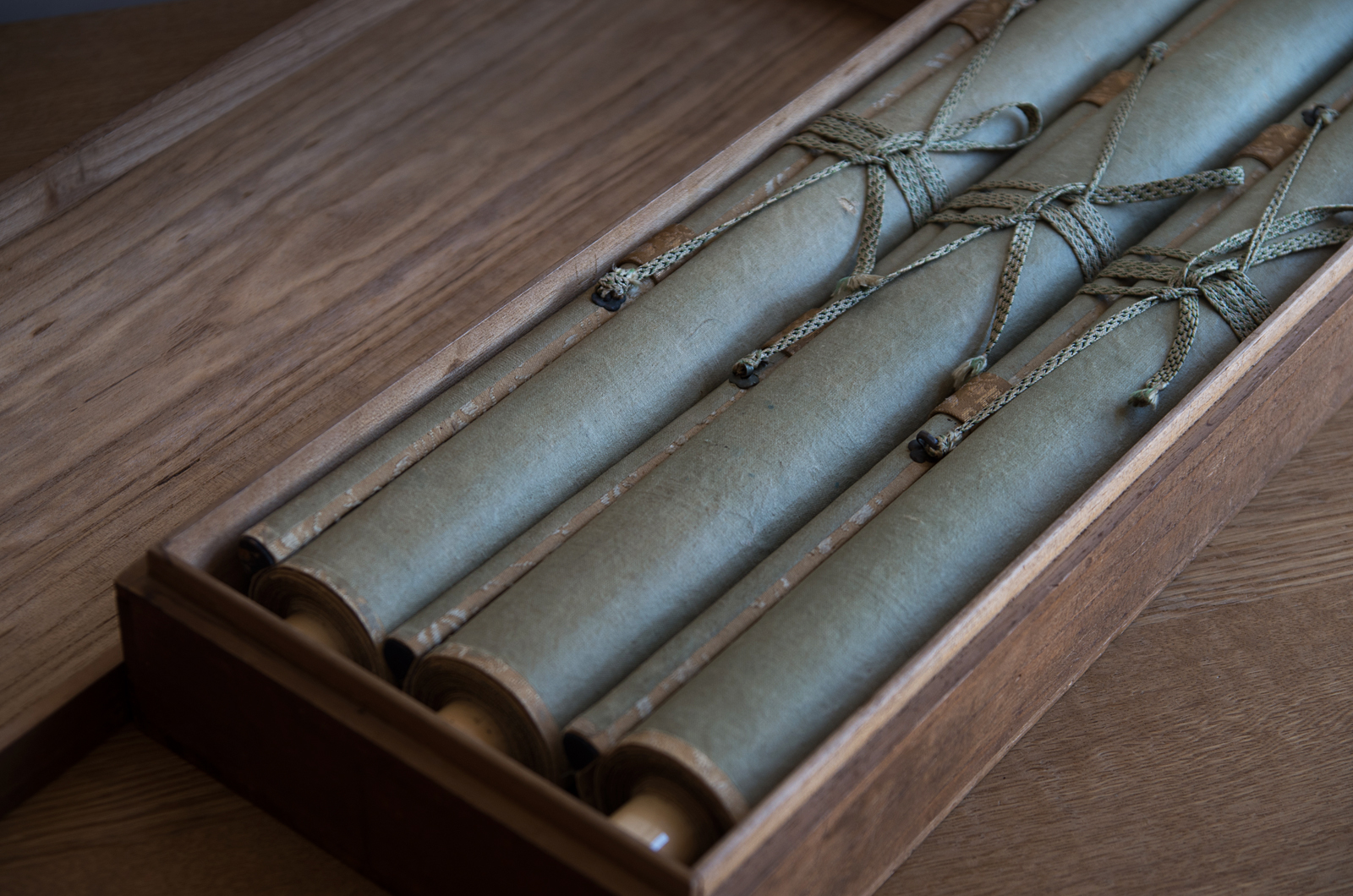 The catalogue of our latest collecion of Japanese antique art works are issued annually.
We offer it for free. Please fill in the 'Order Form' below or email us to require.
Our latest catalog"Vol.15″ is now available for download.
Click the button below to download the PDF.
Please take a look.
Catalogue Vol.15
Issued in October 2022
<Artists>
Maruyama Okyo, Nagasawa Rosetsu, Soga Shohaku, Ito Jakuchu, Nemoto Yuga, Katayama Yokoku, Tosa Mitsuoki, Toyama Mitsuzane, Hara Zaichu, Ganku, Daitoku-ji Godo Soken, Mori Sosen, Hanabusa Itcho, Okamoto Toyohiko, Cho Gessho, Nagasawa Roshu, Enman'in Yujo, Matsumura Keibun, Suzuki Kiitsu, Hirowatari Ganpi(Koshu), Koizumi Danzan, Okubo Ikkyu, Kakizaki Hakyo, Kano Isen'in, Kano Takanobu, Kano Kyushin, Yamamoto Baiitsu, Mori Ransai, Iwai Korin, Ikeda Koson, Sakai Hoitsu, Yamamoto Koitsu, Ike Taiga, Uragami Gyokudo, Tani Buncho, Tsubaki Chinzan, Takaku Aigai, Yokoi Kinkoku, Hou Seien, Hineno Taizan, Nishiyama Kan'ei, Sugai Baikan, Azuma Toyo, Kodama Katei, Noguchi Yukoku, Nagata Undo, Tanaka Hakuin, Kimura Ryugaku, Yokoyama Taikan, Shimomura Kanzan, Kimura Buzan, Maeda Seison, Takeuchi Seiho, Suda Kokuta, Yamamoto Shunkyo, Tomioka Keisen, Taniguchi Kokyo, Konoshima Okoku, Kawamura Manshu, Iguchi Kashu, Kobayakawa Shusei, Hara Zaisen, Sakai Sanryo, Tomiyasu Fusei, Kawabata Ryushi, Kurata Shoto, Marunage Miyokichi, Watanabe Seitei, Hirota Hyakuho, Kurihara Gyokuyo, Kainosho Tadaoto, Kajiwara Hisako, Emperor Go-daigo, Matsunaga Jian, Toyotomi Hideyoshi, Tokugawa Ieyasu, Ingen Ryuki, Sokuhi Nyoitsu, Itsunen Shoyu, Sennyo, Nukina Suou, Tatsunyo, Gesshu Soko, Jakugon, Sengai Gibon, Rai San'yo, Kobayashi Issa, Kawai Sora, Yanagisawa Gyozan, Kano Yusen, Yokoi Yayu, Wada Gozan, Otagaki Rengetsu, Sato Issai, Sanjo Sanetomi, Sawa Nobuyoshi, Nisikinokoji Yorinori, Shijo Takauta, Mibu Motoosa, Sanjonishi Suetomo, Higashikuze Michitomi, Adachi Chuson, Hijikata Toshizo, Emperor Meiji, Nabeshima Kanso, Shima Yoshitake, Katsu Kaishu, Takahashi Deishu, Enomoto Takeaki, Okuma Shigenobu, Fukuzawa Yukichi, Hirose Takeo, Kitaoji Rosanjin, Yamamoto Kugai, Inukai Bokudo, Tosa Mitsusada, Okutani Shuseki, Akamatsu Rinsaku, Suzuki Shonen, Okada Kakyo, Sakakibara Shiho, Kawai Gyokudo, Takahashi Sohei, Sakai Yuiitsu, Kikuchi Gozan, Tanomura Chokunyu, Umeda Unpin, Shiba Ryotaro, Sugimoto Kenkichi, Tuji Kako, Kamisaka Sekka, Fukuda Heihachiro, Ishizaki Koyo, Nishiyama Suisho, Kikuchi Keigetsu